All these TVs in this list are LED TVs that run on Android's TV optimizes user interface and are priced under Rs 15,500.
Up until the start of this year, if someone asked you to suggest the best 32-inch Smart TVs in the budget segment, you only had a few choices to go with that wouldst even get you anything under Rs 20,000. With the entry of Xiaomi to the Indian market, other companies have followed suit and the Smart TV business has grown in a matter of two months. This has resulted in quite a handful of choices for consumers looking to buy a budget TV that's got almost all the features of a flagship and even so at way cheaper prices.
Here's a list of Smart TVs that we think will take the television market by storm in the coming months. We've managed to sort out these TVs on the basis of its UI, hardware, connectivity, display, design and the brand associated with. Let's take a look.
Kodak 32HDXSMART 32 Inch Smart LED TV: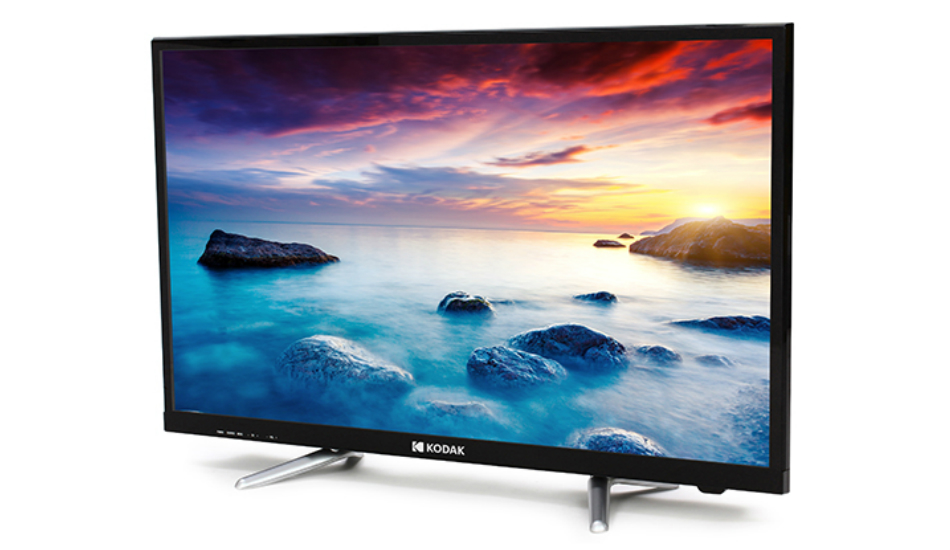 Kodak launched its 32-inch Smart LED TV as the 32HDXSMART back in May last year and could well be the oldest of the lot but that hasn't stopped the world's leading camera manufacturer to stay ahead of the rest in the business. The 32HDXSMART is a DLED TV with an anti-glare Samsung display that comes at a resolution of 1366 x 768 pixels and a response time of 6.5 ms. Though not the best in terms of brightness with its 250 nits display, the TV's dynamic contrast ratio of 10000:1 is something to be talked about and so is the 178-degree viewing angle.
The Kodak TV is powered by an ARM CORTEX-A7 processor which clocks in at 1.5 GHz with 1GB of RAM and 8GB of onboard storage with an ability to connect to the internet through WiFi and LAN. It runs on Android 5.1.1 Lollipop which is still ahead of others in the TV market, at least in the budget range. Connectivity options include 3 HDMI ports, a 3.5mm audio jack, 2 USB ports, 2 AV inputs and also a PC audio input.
Users will be able to download all major apps from the Aptiode Store through the TV will come pre-installed with Netflix, Hotstar, Miracast, Youtube and Aptiode TV. Additional features include Digital Noise Reduction, Built-in Digital Media, Digital Audio Output to Connect External Audio Systems, Parental Control Lock and Late Night mode.
The Kodak 32-inch HD SMART LED TV comes with a 1-year Kodak India Warranty and is available for purchase at Rs 15,499 through Flipkart, which is the cheapest available deal.
TCL iFFALCON 32F2 32-inch HD Smart LED TV: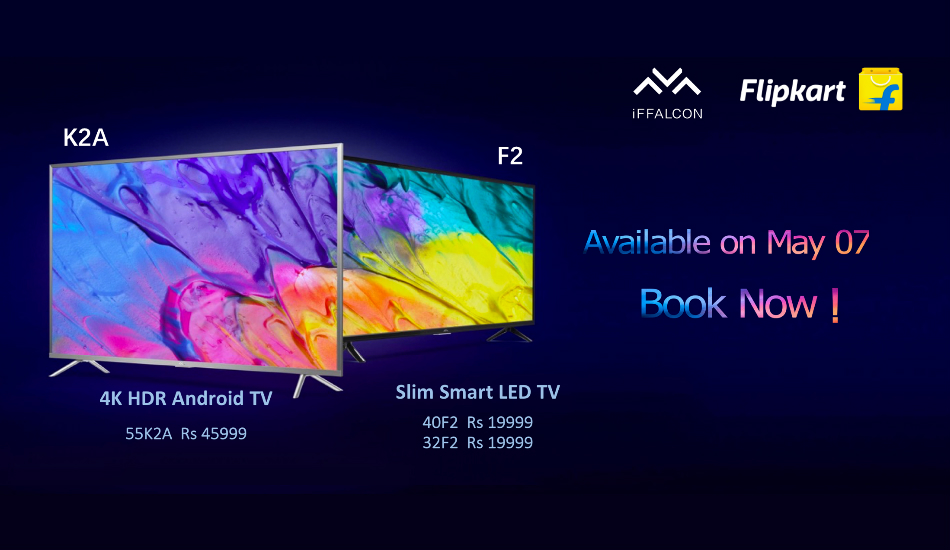 From the oldest among the lineup to the newest TCL's iFFALCON brand was only announced in India yesterday with three different variants of Smart TVs. The iFFALCON 32F2 is the cheapest of the lineup and that's what we're going to discuss about. The 32-inch TCL-made TV is a bezel-less LED Slim HD Ready TV that comes with a resolution of 1366 x 768 Pixels and a viewing angle of 178 Degrees. Being the newest in the business, the iFFALCON still comes with a lower static contrast ratio of 6000:1 with audio support from Dolby.
The iFFALCON 32F2 is powered by a Dual Core A9 processor that's coupled with a Dual Core Mali GPU, 768MB of RAM and 4GB of internal storage. On the software front, the TV equips the company's iFFalcone Launcher that allows users to switch through various content swiftly with intelligent recommendations and a wide range of downloadable content that can be accessed from over the 500 apps in the App Store that can be installed at any time.
In terms of connectivity, the 32F2 features three HDMI ports, two USB ports, a headphone jack and an Ethernet RJ45 port for the Internet. Additional features include Screen mirroring, internet browsing, T-cast that lets you control your TV through your smartphone, Smart volume detections and Micro Dimming for an immersive viewing experience.
The TCL iFFALCON 32F2 32-inch HD Smart LED will be available for an asking price of Rs 13,499 starting May 7, exclusively through Flipkart in India.
Thomson 32M3277 32 Inch Smart LED TV: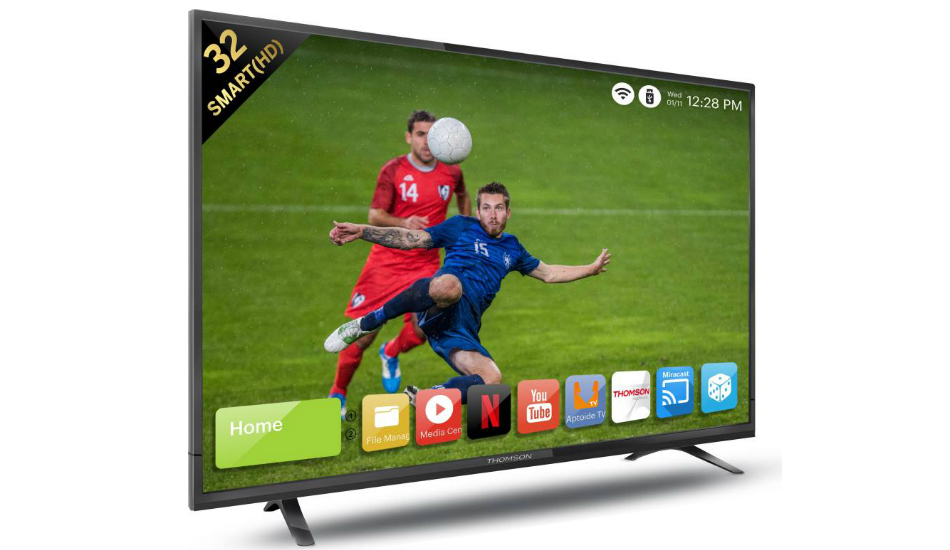 Technicolor-owned Thomson is also one of the most recent brands to penetrate into the Indian television market. The European brand just announced their first Smart TV series in India earlier this month, the cheapest of the line being the Thomson 32M3277, a 32-inch LED display made by Samsung with a standard resolution of 1366 x 768  pixels and 60Hz refresh rate. The Smart TV packs in 450nits of brightness which is comparatively higher than its competition. It has a Grade A+ panel for enhanced colour transparency and the highest dynamic contrast ratio of 200000:1 among the bunch.
Thomson 32M3277 is powered by a 64-bit 1.4GHz ARM Cortex CA53 processor with Mali-T720MP5 as its GPU, 1GB of RAM and 8GB of onboard storage. The 32M3277 runs on the latest software among the TVs which is Android 5.1.1 Lollipop with Youtube, Gmail. Facebook, Twitter, and Netflix, all preloaded into the Smart TV. There's an inbuilt App Store which allows you to stream unlimited content and Live TV.
On the connectivity front, the Thomson TV is equipped with three HDMI ports, two USB ports, a headphone jack, Digital Audio Output, RF Connectivity Input and output, most of them accessible from the sides. Another valuable addition is the availability of content in various Indian languages: Hindi, Tamil, Malayalam, Kannada, Telugu, Punjabi, Bhojpuri, Marathi, Bengali, Gujarati, Oriya, Sinhala, Urdu, and Rajasthani. Additional features include Automatic Volume Level, Digital Media Player Content, Noice Reduction 3D, Sports Mode and Total surround.
The Thomson 32M3277 32 Inch Smart LED TV will arrive on May 2, exclusively on Flipkart with a price set at Rs 13,499.
Xiaomi Mi LED Smart TV 4A 80cm: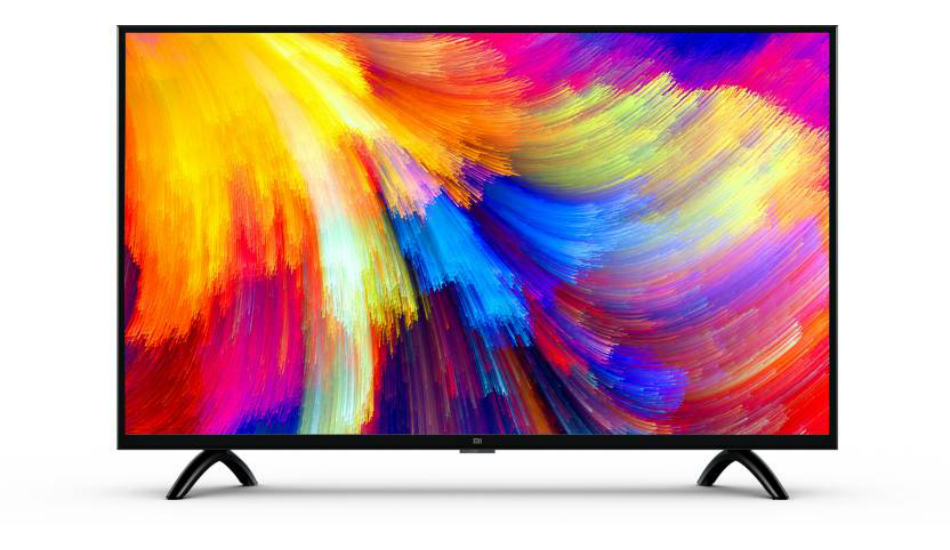 After enjoying a thrilling success story in India with its smartphones,  Xiaomi ventured into the television business with Xiaomi Smart TV 4A. The entry-level Mi TV 4A 32-inch Smart TV packs in a resolution of 1366 x 768 pixels and 60Hz refresh rate along with a response time of 6.5ms. With its smooth 60fps frame rate, the Mi TV 4A comes with a dual 10W audio unit providing seamless entertainment in an affordable package.
The Mi TV 4A is powered by a quad-core Amlogic processor with 8 gigs of internal storage and 1GB of RAM. Similar to other ones in the lineup, the Xiaomi TV comes with three HDMI ports, three USB ports, an Ethernet port in addition to WiFi 802.11 a/b/g/n as well. The TV also comes with an 11-button Mi Remote that connects to the TV unit with Bluetooth, needing you not to point the remote to the television directly and packs in several AI features and voice gestures control.
Xiaomi's Mi TV 4A runs on its own PatchWall UI on top of Android that allows the Smart TV to showcase content from several media streaming apps and set-top boxes and makes it easy to navigate between the same. The firmware comes preloaded with access to Netflix, Youtube, and Amazon Prime Video.
The Xiaomi Mi LED Smart TV 4A 80cm (32-inch) can be bought off Flipkart or the company's own Mi.com for an asking price of Rs 13,999.
Daiwa D32C4S 32 Inch Smart LED TV: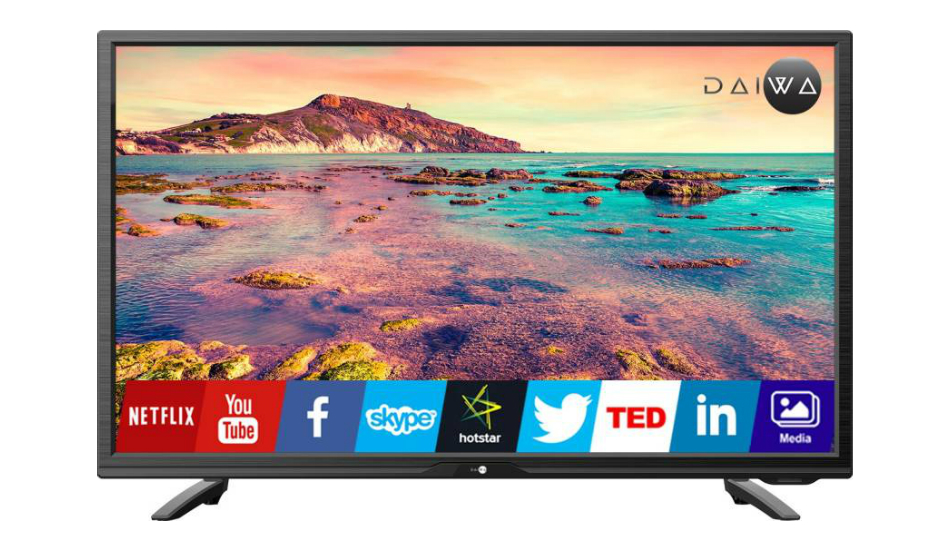 Daiwa, a subdivision of Videotex International launched their 32-inch HD Smart TV at the end of last year with a screen resolution of 1366 x 768 pixels along with the HRDP technology. With a standard 178-degree viewing angle which seems to be the norm, the TV featured an A+ Grade panel with a response time of 6.5ms and brightness of 250 nits.
The Daiwa D32C4S is powered by a dual-core chipset with 1GB of RAM and 8GB of onboard storage. For connectivity, the Smart TV was equipped with two HDMI, two USB, CO-AX output ports and built-in WiFi support to browse the internet. The TV runs on the not-so-latest Android 4.4.4 KitKat and comes with a remote that also includes a mouse for precise tracking and control through the various apps and shortcuts.
The remote might not support Bluetooth but the integrated dual IR lenses provide smoother operation from a longer distance. Additional features include the ability to cast your smartphone screen through M-cast, automatic shutdown of apps in the background for better lag-free performance and Screen capture to capture an image from videos and save it to an external storage.
The Daiwa D32C4S 32 Inch Smart LED TV is currently available through Flipkart for an asking price of Rs 13,490.